New Head of Intermediary Mortgages and National Account Manager
We are delighted to share some exciting changes to our Intermediary team.
Francesco Di Pietro has recently been appointed as our new Head of Intermediary Mortgages. Franco has built his career with the Society since joining in 2007, working in a variety of mortgage roles and most recently as our National Account Manager.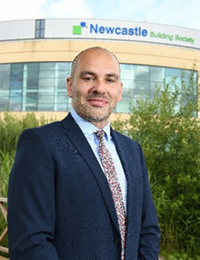 "I'm thrilled and delighted to have the opportunity to continue the growth and development of the Society's intermediary proposition. I'm looking forward to continuing to drive the ambitious strategy forward, working in conjunction with our intermediary partners. I've built my career in a business that has challenged and supported me at every point and I can't wait to take on this next challenge and build on the progress achieved to date, cementing the Society's position in the market place as a lender offering practical solutions for borrowers and intermediaries." - Franco Di Pietro
We have also promoted Michelle Ash to the role of National Account Manager, taking responsibility for relationships with our key distribution partners!
Michelle joined us in 2020 as Business Development Manager for the South West and Home Counties and has a wealth of experience in financial services, including as a Key Account Manager previously.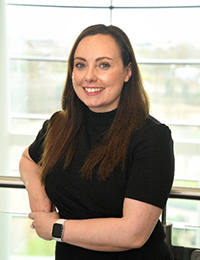 "I'm really excited to start my new role as national account manager at Newcastle Intermediaries. I'll be looking after the networks and clubs and working closely with our new Head of Intermediary Mortgages, Franco Di Pietro, to help build momentum and increase our reach across the country.

This role felt like a natural progression for me to utilise my experience within financial services and of the Society. I believe Newcastle Intermediaries has a strong proposition and I am looking forward to helping the mortgage business grow." - Michelle Ash
As part of our aim to support the mortgage intermediary market, we are continuing to expand our team. We are now looking for a Business Development Manager to operate across the South West and Home Counties region.
For any enquiries or support, talk to your dedicated Business Development Manager or contact your Intermediary Support Team at Intermediary.lending@newcastle.co.uk or 0345 602 2338.