Newcastle Intermediaries
Welcome to Newcastle Intermediaries. Our aim is to support the mortgage intermediary market by providing competitive products, coupled with excellent customer service. This is delivered by friendly, knowledgeable staff, helping you meet the needs of your customers.
Located in the North East of England, we are the intermediary arm of Newcastle Building Society, the 8th largest building society in the UK and the largest in the North East. We have a wealth of experience in intermediary lending and can be relied upon to deliver services that meet the needs of you and your customers.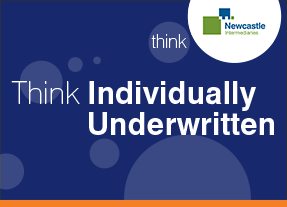 Popular Pages
Useful links
Useful documents
News and updates
95% LTV two year market-leading product launched at rate of 3.59%
We're delighted to announce that Newcastle Intermediaries have introduced a market leading product to the broker marketplace, aimed at first time buyers looking to fix over the shorter-term.
For more information, Click here.
Market Leading Product! Full products detail
The European Union (EU) Mortgage Credit Directive (MCD) information for brokers
Here at Newcastle Intermediaries we have been working hard to ensure we are ready to meet the requirements of the Mortgage Credit Directive (MCD). We are pleased to confirm that we are now prepared for the changes ahead of the regulatory deadline of 21 March 2016.
For more information, Click here.
New short and long term buy to let products launched to brokers
We've recently updated our Buy to Let (BTL) range with the introduction of both a short and longer term mortgage deal's.
For more information, Click here.