Newcastle IS
Welcome to Newcastle Intermediary Services, the intermediary arm of Newcastle Building Society. While Newcastle Building Society offers a range of products direct through its own network, we realise some people like to deal with financial advisors and we actively support this, with specialist staff and straightforward ways to do business with us.
Newcastle is the biggest society in the North East with assets of more than £4.5billion. Although based in the North East we support lending across the whole of the UK, providing availability of our intermediary products in England, Scotland, Wales and Northern Ireland.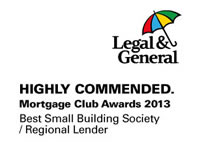 What makes us different?
Our intermediary business is sourced through key partners and our products are normally available to them on a semi exclusive basis.
We work closely with our intermediary partners. We listen to them and the views of their clients to further improve the products and services we offer, which is one of the reasons why we have built up strong and successful relationships within the industry.
What do we offer?
Attractive range of products including those for first time buyers and guarantors.
Lending available to the whole of the UK.
Our Intermediary Services Support Team is available to assist with new enquiries, decisions in principle and other queries.
Through our intermediary website you will be able to find details of our current products, our lending policy and how to do business with us.