The challenges when assessing the self employed
Head of Mortgage Distribution at Newcastle Intermediaries Steve Carruthers recently discussed with Mortgage Introducer the challenges faced when assessing the self employed and how imperative it is to consider everyone's individual circumstances. In this article he also examines the growing number of people who have chosen self employment since the recession and why we must cater to this major, varied demographic.
Read the full article here on page 8 for thought provoking insight that you can relay to your own clients and the importance of seeking professional advice.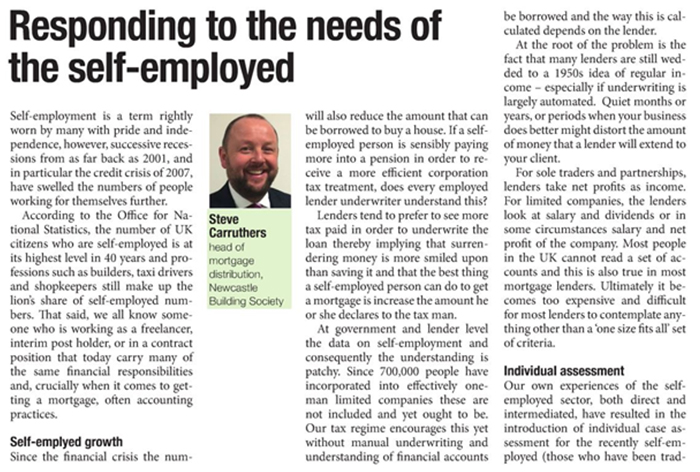 THIS INFORMATION IS FOR USE BY AUTHORISED MORTGAGE INTERMEDIARIES ONLY AND SHOULD NOT BE RELIED ON BY CUSTOMERS.
If you have any other queries you'd like to discuss with us, please don't hesitate to get in touch with our Intermediary Support Team on 0345 602 2338 (Monday to Friday, 8am to 6pm).