Innovative solutions for New Build buyers
As a Building Society, we are committed to supporting our communities and helping customers achieve their dream of homeownership. We recognise that this can feel out of reach to a large number of customers. We therefore spend a lot of time, thought and effort in designing innovative New Build solutions that can help with borrower's affordability and ability to step onto or up the housing ladder.
It's why we partnered with the Home Builders Federation and Gallagher Re to develop the Deposit Unlock scheme and became one of the first lenders to support the Government's First Homes scheme.
Deposit Unlock
Deposit Unlock is an innovative mortgage indemnity scheme, designed to give low-deposit buyers more borrowing options when it comes to New Build homes and fill the gap left by the cap implemented on Help to Buy.
The scheme supports customers making their first or next step onto the housing ladder, allowing them to purchase a New Build home up to the value of £600,000 with a deposit of just 5%!
Find out more
First Homes
First Homes is a new Government-led scheme available in England to support first time buyers and key workers onto the property ladder by offering homes at a 30% discount against the property's market value. The discount will therefore remain with the property to support future generations of first time buyers in the community.
Find out more
New Build
Our standard New Build proposition is available nationally and offers a maximum LTV of 90% for New Build houses and 80% for New Build flats. All offers are valid for 9 months and we also accept builders' cash incentives up to a maximum of 5% of the purchase price and unlimited non cash incentives.
With a soft footprint at Decision in Principle stage, we offer a priority processing service on all New Build applications, with application to offer time of 10 days (as of 3rd June 2022).
Ready to make an application? You can find our latest criteria details on our website.
Find out more
Contact us
Talk to your dedicated Business Development Manager or contact your Intermediary Support Team at Intermediary.lending@newcastle.co.uk or 0345 602 2338.
Last chance to have your say!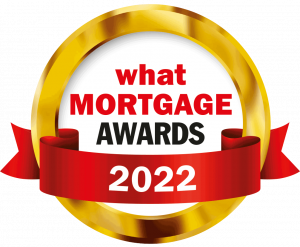 As the North East's largest building society, we are extremely proud to have been shortlisted in not 1 but 8 categories at this year's What Mortgage Awards, including Best Regional Building Society.

We would be honoured to win this award for the 6th consecutive year and need your support to make it happen!

Simply vote for us using the link below before 12th June and leave a rating out of 5. Every vote counts!

Vote now