We currently do not have any North East Mortgage Exclusive products available, please check back soon.
North East Mortgage Exclusives
As the largest Building Society in the North East we are committed to helping local people, whether they're taking their first step onto the property ladder, moving home or hoping to save money by remortgaging.

That's why we have developed an exclusive range of products, designed specifically to support our heartland, which includes the North East and parts of Cumbria.
Our North East exclusive proposition:
Available to those looking to purchase a home in the following postcodes:
NE, SR, DH, TD15, TD12, DL, TS or CA1-11
Up to 95% LTV products
2 and 5 year fixed terms
Competitively priced
No product fees
Free standard valuation (on properties up to and including £500k)
£500 cashback
Ideal for first time buyers
Click here to see our full range of North East exclusive mortgage products.
The Market
Find out more about the North East market and our proposition in our infographic below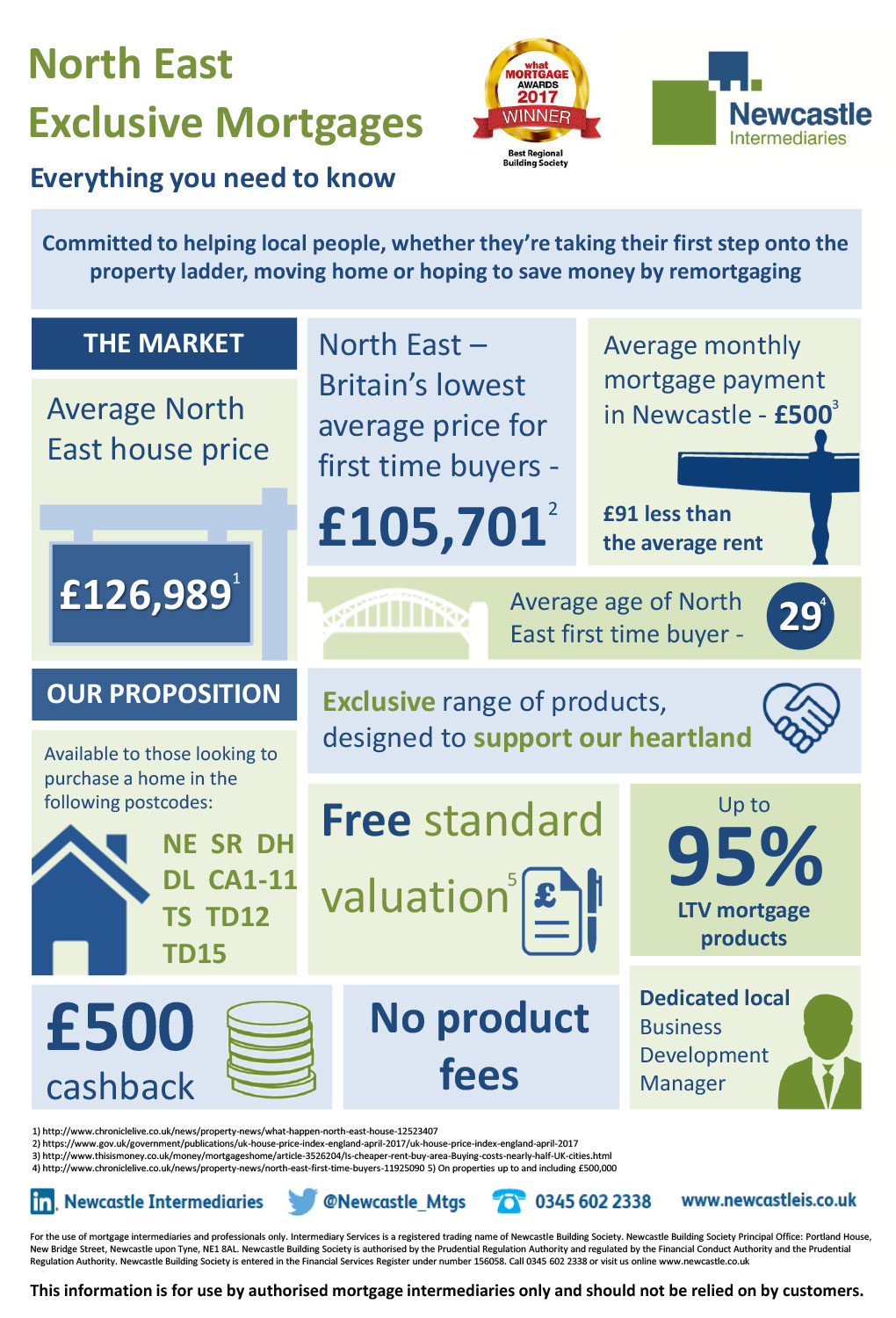 + Click here to enlarge
To find out more, contact your local Business Development Manager. Alternatively, our Intermediary Support Team will be happy to assist on 0345 602 2338 or via webchat (Monday to Friday, 9am to 6pm)
This information is for use by authorised mortgage intermediaries only and should not be relied on by customers.