Launch of discounted variable rate products
Date published: 26th November 2020
Following our decision to reduce our Standard Variable Rate (SVR) to 3.96% with effect from 1st December, we are also launching a range of competitive discounted variable products. These products provide increased choice to clients, with competitive pay rates starting from 1.79%.
Key features
2.17% discount rate until 30.04.2023, giving a current pay rate of 1.79% (3.7% APRC) with a fee of £999
1.61% discount rate until 30.04.2023, giving a current pay rate of 2.35% (3.7% APRC) with no product fees and a free standard valuation
Early repayment charges of 2% until 30.04.2022 and 1% until 30.04.2023 on both products
Loans available up to 80% LTV
10% overpayments permitted per annum as well as regular monthly overpayments of £499
Full details of these products will be available from 1st December. All available product information can be found on our website.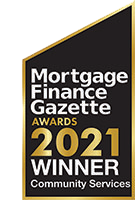 Winner of 'Community Services'
We're proud to win an award recognising our contributions supporting our communities at the Mortgage Finance Gazette 2021 Awards. During 2020 we have committed over £1.5m in support of our communities. Alongside this, our colleagues have been working tirelessly throughout the national lockdown to serve vulnerable customers with essential transactions, and have continued to support our partners and customers throughout the pandemic.
Find out more ›
Contact us
We would be delighted to discuss any new enquiries or any other queries you might have about existing applications.
Call our Intermediary Support team on 0345 602 2338 or email us at intermediary.lending@newcastle.co.uk.
Alternatively, you can contact your dedicated Business Development Manager.