Mortgage Strategy Awards 2017
At Newcastle Intermediaries we constantly strive to improve our offering to our customers. If you have submitted a large loan with us recently we hope we provided you with an excellent level of service during your application. If so, we would appreciate it if you could spare a minute of your time to vote for Newcastle Intermediaries in the 'Best Large Loan Lender' category of the Mortgage Strategy Awards.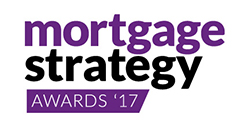 After listening to feedback from our key intermediary partners we introduced the following enhancements to our Large Loan proposition:
Increased our maximum loan amount to £1.5 million
Increased our LTV's up to 80% for mortgages up to £1 million and 75% for mortgages over £1.5 million
Introduced a more generous affordability assessment for clients earning over £100k
Allowed interest only up to 75% LTV and up to 80% on part and part mortgages
Direct access to our underwriters and dedicated case management
Vote for Newcastle Intermediaries here. Voting closes 5.30pm Friday 21st October.
For more information on our products please visit our website www.newcastleis.co.uk.