Meet Mark Wilkinson and our Business Development Manager (BDM) Team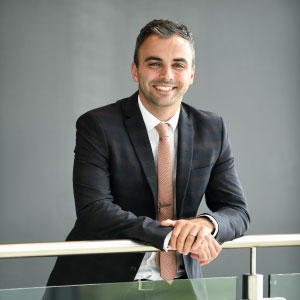 Mark Wilkinson is our recently appointed National Sales Manager. He joined in August 2019 as a BDM, having previously worked for five years at Virgin Money. In truth, it was a homecoming as he actually started his career at Newcastle Building Society after graduating in Business and Managerial Economics at Northumbria University. When the opportunity arose, Mark says he "didn't think twice about coming back to the Society" - notwithstanding the fact he would be working with Franco again, although this time not in one of the Society's branches but as part of the growing and increasingly successful Intermediary Business Development team. Mark is married with two young daughters.
Mark, congratulations on your new role as National Sales Manager. What has changed and what is your vision for you and the team?
Clearly, the big difference for me personally is that I am now looking after our national team of Business Development Managers (BDMs). There are six BDMs, plus me, Michelle (National Account Manager), and Franco (Head of Intermediary Sales) who deal directly with our brokers and Intermediary partners. However, we are the very visible part of an entire operation that supports our intermediary efforts. Everyone is surprised when they realise how many people are involved - we have over 100 members of staff who help deliver our intermediary business. In our BDM team, we now have over 100 years of collective experience in the broker market.
What has changed over the last few years has somewhat inevitably been the number of face-to-face meetings we have been able to conduct. This is something I want to put right. We have a superb telephony team that can support us while we are out on the road and doing this is incredibly important for two reasons. Firstly, it is how we learn what brokers are really thinking and secondly, we know we are rarely top of the sourcing engines and so it is important that brokers understand what we bring to the market. This includes our pragmatic approach to underwriting, understanding and supporting niche areas of the market and delivering innovative products.
This means our hybrid approach has to be about meeting face-to-face but also for the right reasons. We know why face-to-face is important and when it works best for all concerned. Our telephony team and web chat can support servicing queries, while we can help get the right products (ones they want) in front of brokers.
You mentioned learning from brokers. How do your broker relationships inform what your team learns?
Well, as an example, about a month ago, many of the concerns we might have heard from brokers were all about service. There is never enough good housing stock in the market so quick turnarounds were crucial to counter any concerns about possible gazumping. Quick turnarounds meant chains did not collapse and transactions were protected. What we are seeing now is that the property stock may still be thin but the movement in rates is meaning brokers are much more concerned with locking in rates and pricing.
Macro-economic factors like inflation affect what the market values in terms of the balance between price, criteria and service.
We are also now seeing a growing volume of remortgage business across the age ranges as people seek to get the best re-financing options. As a result of our conversations with brokers, we have moved our maximum age to 80 on many of our Residential and Buy to Let product ranges and lengthened the maximum term to 40 years. We have also recently made significant changes to our Large Loans propositions. All of this and a lot more is because of conversations with our broker partners.
Our product and proposition development are a result of our relationships with brokers either in meetings or through our broker forums, which have been instrumental in shaping what we do.
What are your plans going forward?
As we grow as a lender, and look to develop our growing lending proposition, we will also think about how we could best grow to support brokers. It may mean more BDMs but it may mean more people supporting our telephony and web chat. I firmly believe we must be responsive to dealing with our business partners in the way in which they want to deal with us - which means being ready to communicate in whatever medium suits them for a particular interaction. Face-to-face, phone calls and video-link all have their place. I think our hybrid approach will help us deliver that, if we employ the right type of meeting medium, for the kind of information brokers want to give us.
Got a case in mind?
You'll need to be registered with us to place your cases. Registering is quick and straightforward with five key steps. We will ask you to:
Read and accept our terms of business;
Provide your own personal details including the FCA number for your firm;
Confirm your address details and which club / network you are a member of;
Set up your user name, password and security question for future login; and
We will then confirm that your application is complete.
Already registered? Great, simply log in.
For more information about how we can help you do business:
Talk to your dedicated Business Development Manager or contact your Intermediary Support Team at Intermediary.lending@newcastle.co.uk or 0345 602 2338. Our lines are open 9am - 6pm Monday to Friday.
Show your support for Stephen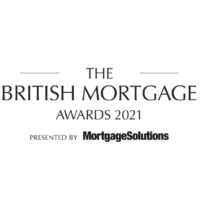 Our North West BDM Stephen Breen has been nominated as BDM of the Year at the Mortgage Solutions British Mortgage Awards. Please show your support for Stephen's fantastic work by voting before Friday 6th May!

Vote now