Meet Karen Fisher and our Product Development team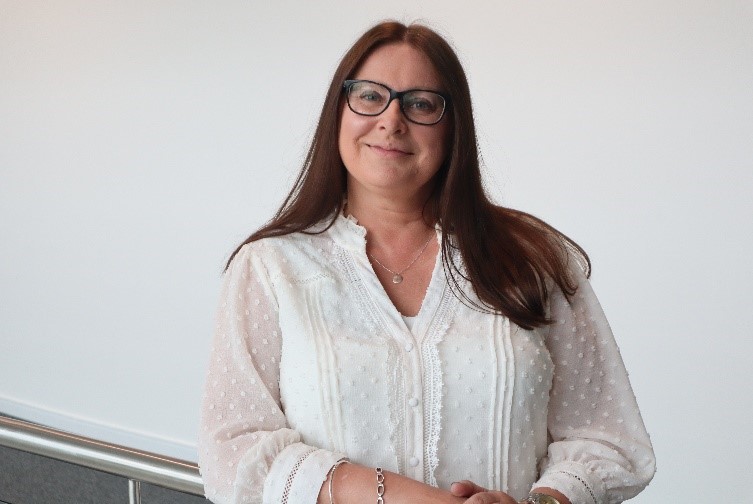 Karen Fisher is our Mortgage Product Manager. She joined the Society in 2006 as part of Newcastle's acquisition of the Universal Building Society, where she had worked since 1993. Karen joined the Universal after studying Business and Finance and, in her 29-year career across both organisations, she has worked in and managed a branch, earned her CMAP qualifications and worked as a mortgage adviser, and set up a retention team.

Now, and for the last 15 years, she has worked in the mortgage product team where she has specific responsibility for acquisition products.

Karen lives with her partner of 23 years, loves holidays and travel and holds a particular soft spot for the highlands. When she isn't globetrotting, she enjoys the cinema and eating out because, as she readily admits, she isn't a great cook, except when it comes to whipping up great products!
What does your role in product development involve?
As part of the Product Development team, I work closely with the Head of Lending and Propositions, and my role has a specific focus upon acquisition products. This includes all our products for residential purchase and remortgage through to more niche areas such as Joint Mortgage Sole Proprietor, Self-Build, Buy to Let and Shared Ownership, to name a few.
As a team generally, we work very closely with other parts of the business such as our Business Development Managers, Treasury and Underwriting. From the wealth of internal and external data sources we have (such as sourcing systems, trade association data and illustration), combined with the insights and input of the other parts of the business, we are well placed to design products that meet the needs of our brokers' clients and the risk appetite and funding capability of the Society. There is a lot to consider, and the final output may mean we not only design mortgages around product elements such as loan to value but also a myriad of other factors such as geographical factors, income and age requirements, or repayment vehicles.
You mentioned learning from brokers. How do your broker relationships inform what your team produces?
Our product and proposition development are largely shaped by our relationships with broker partners across the Society.
Before the pandemic, I attended our Broker Forums and met brokers face-to-face. You learn so much from speaking to people and can really understand the sentiment of the market. Thankfully, we have a wonderful Business Development team that have been crucial in us retaining strong relationships and informing our understanding of the market over the past couple of years. I really believe it is important to see intermediaries in person and it is my goal over the coming months to rekindle those face-to-face meetings. Expect to see more of me!
What are the challenges and opportunities you face over the next 12 months?
From a product perspective, there are many emerging market dynamics that we need to be aware of when designing new products. However, the most impactful one now has to be higher inflation and rising interest rates. These impact not only our lending rates but also our retail-funding base. We have passed on the rate rises to many of our savers and as yet have not moved our SVR. There is a balance we need to strike to ensure we do the right thing by our brokers, borrowers and savers.
Swiftly moving rates mean the time we must get products to market and withdraw them is very condensed. It is very important that we give our brokers as much notice as is humanly possible of launches and withdrawals and communication is imperative in this process. That's why last year, we instigated an entire team to handle this process of getting products to market. The challenges have not completely gone away but we are much better equipped to address them than we ever were before.
Finally, quickly rising rates impact affordability. Higher house prices and more expensive funding mean affordability will continue to be an issue, but we are listening to brokers to find ways of delivering propositions that resonate with the market and address affordability concerns.
Got a case in mind?
You'll need to be registered with us to place your cases. Registering is quick and straightforward with five key steps. We will ask you to:
Read and accept our terms of business;
Provide your own personal details including the FCA number for your firm;
Confirm your address details and which club / network you are a member of;
Set up your user name, password and security question for future login; and
We will then confirm that your application is complete.
Already registered? Great, simply log in.
For more information about how we can help you do business:
Talk to your dedicated Business Development Manager or contact your Intermediary Support Team at Intermediary.lending@newcastle.co.uk or 0345 602 2338. Our lines are open 9am - 6pm Monday to Friday.