Meet John Martin and our Underwriting Team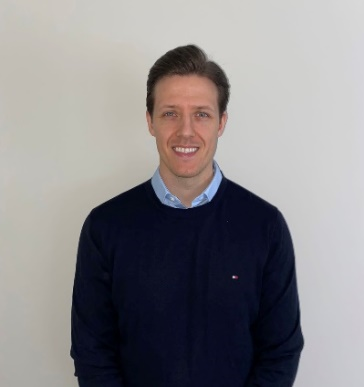 John Martin is our Lead Underwriting Manager. He joined in July 2021 from Virgin Money, where he spent 6 years honing his underwriting skills.

Little known fact - John is a semi-professional footballer with Birtley Town in the Northern League's 2nd Division. He has been playing for 15 years and is a defender. His playing motto is "take no risks, kick it far as you can," but he stresses that is absolutely not his approach to underwriting.

What attracted you to Newcastle Building Society?
I think the purpose of the Society is very significant in terms of the organisation it wants to be and the aspirations it has. We are in the business of helping people own their own homes and, part of achieving that means you need a pragmatic approach to lending. This includes empowering your underwriters to be flexible and make common sense decisions when ordinarily computers might otherwise say no!
What size is the underwriting team and how many cases do your lead underwriters manage?
We have 150 people in mortgage operations which includes 39 underwriters and 10 lead underwriters, whom I manage. Case volumes clearly vary, but we can run at an average of 100 Decisions in Principle (DIP) per day among the lead underwriters, who spend their time assessing the referrals we receive from our DIP process. We know how important it is for brokers to get a quick decision, so we aim to have referrals turned round within 48 hours. In reality, we are well on the way to delivering 24 hour turnarounds, but there are still some exceptions where cases are particularly complex, however 24 hours remains the turn-around ambition for all referrals.
How does manual underwriting help brokers and their clients?
In essence, we can make judgments that automated machinery cannot and should not. You need real people to understand borrowers' real-life predicaments. Any anomaly can fail an automated process, whether that is a credit or income score, a small piece of historic adverse credit, or something like a probationary period in a new job. Policies are there to guide us, not to stop us making the right decisions. Of the referrals we deal with, as many as 90% will be accepted upon review. But over and above the day to day, having a team that talks to brokers, BDMs and the wider market, means we can positively contribute to product development and help shape propositions. Enabling the Society to deliver on its purpose and meet real people's needs, often in areas of the market that would often otherwise go underserved.
Communication, communication, communication...
Good communication with all parties is important! It's how we have evolved our Self Employed proposition. Our new range for Self Employed mortgages require just one year of full accounts, because we know, after the lockdowns and having spoken to the market, there are a lot of successful self employed traders who may only have started their business in the past few years. A flexible approach to underwriting provides brokers and their clients with much needed choice. It's something we've done recently with our Large Loans propositions too - where we now offer Interest Only options and direct access to underwriters.
What do you have planned for your team in the coming months?
There are new product areas we are developing around modern methods of construction and greener homes, but it is really important that we continue to develop our relationship with brokers. To that end a main area of focus is getting out on the road so lead underwriters can connect more with other areas of the business and our distribution partners. We are attending broker meetings over the coming months so look forward to meeting more of you. Our lead underwriters are best placed to listen to broker feedback, shape and then implement policies that allow us to keep delivering great product propositions.
Got a case in mind?
You'll need to be registered with us to place your cases. Registering is quick and straightforward with five key steps. We will ask you to:
Read and accept our terms of business
Provide your own personal details including the FCA number for your firm
Confirm your address details and which club / network you are a member of
Set up your user name, password and security question for future login
We will then confirm that your application is complete
Already registered? Great, simply log in.
For more information about how we can help you do business:
Talk to your dedicated Business Development Manager or contact your Intermediary Support Team at Intermediary.lending@newcastle.co.uk or 0345 602 2338. Our lines are open 9am - 6pm Monday to Friday.