Financial Adviser Service Awards
1st July 2017
At Newcastle Intermediaries we pride ourselves on service and value broker feedback in order to improve our proposition.
We would be grateful if you could please spare a moment to rate our service in the Financial Adviser Service Awards at www.ftadviser.com/serviceawards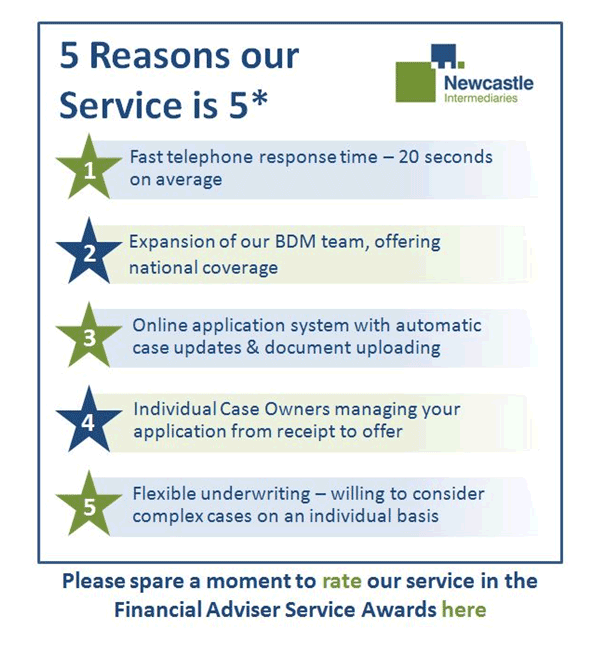 If you have any queries you'd like to discuss with us, please don't hesitate to get in touch with your local Business Development Manager. Alternatively our Intermediary Support Team will be happy to assist on 0345 602 2338 or via webchat (Monday to Friday, 8am to 6pm).
This information is for use by authorised mortgage intermediaries only and should not be relied on by customers.