2021: A year unlike any other
This year, despite further challenges presented by the pandemic, we have delivered a strong performance, attributed to our resilient, purpose driven operating model. We have made positive steps to demonstrate our commitment to the Intermediary market through launching innovative products to meet your client's needs, whatever their circumstances. We continue to listen to how we can help your clients, by evolving our criteria and underwriting service to ensure we can deal with complex scenarios and individual client's needs, all the while remaining committed to maintaining our service and response levels.
We have also achieved success in winning multiple industry awards including: Best Regional Building Society at the What Mortgage Awards for the fifth consecutive year; 4 star Mortgage Provider at the Financial Adviser Services Awards; and Best Building Society for Mortgages in Credit Strategy's Lending Awards.
Thank you
Our achievements and record-breaking performances are only possible with the relationships we have built with our Intermediary partners across the UK, and you are responsible for a huge part of our success. You play a vital role in providing customers with the advice they need for one of the most complex financial decisions. Without your continued support we would not have been able to help as many customers as we have in achieving home ownership.
We truly value the role you play in our success and would like to thank you all for your continued support. Continuing to focus on what is right for you and your clients, we have more initiatives set to launch through 2022, and we look forward to continuing to develop our relationship with you.
From all of us here at Newcastle Intermediaries, we would like to say 'thank you' to all our Intermediary partners. We look forward to working with you next year.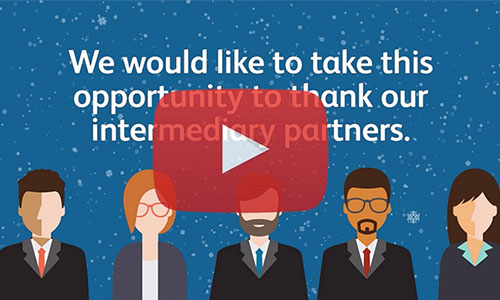 As always, you can contact your local Business Development Manager or our Intermediary Support Team for help with your cases.
A reminder of our updated opening hours over the festive period:
| | |
| --- | --- |
| 24 - 28 December | Closed |
| 29 -31 December | 9am - 5pm |
| 1 January | Closed |
Best wishes for 2022!
Talk to your dedicated Business Development Manager or contact your Intermediary Support Team at Intermediary.lending@newcastle.co.uk or 0345 602 2338.